The game was likely over by the time the trumpets played.
That was what the Mets had come to expect out of their fierce closer. Edwin Díaz on the mound in a save situation in Queens meant thousands of fans were on their feet, still swaying to the tune of "Narco" by Timmy Trumpet, and the final out, signaling a Mets win, would be just moments away.
But weeks away from Mets' Opening Day, Díaz likely heard the trumpets for the last time this year when he jogged from the bullpen to record the save for team Puerto Rico on Wednesday night in Miami. Díaz secured the final three outs against the Dominican Republic in the World Baseball Classic, sending Puerto Rico to the quarterfinals, then sustained a tear of his right patellar tendon while celebrating with teammates.
Díaz was taken off the field in a wheelchair. As his brother, Alexis Díaz, cried on the field, Edwin Díaz gave a final fist bump to fans before disappearing into the loanDepot Park tunnel, where he was examined by a Mets doctor. 
Immediately, Díaz's ailing right knee looked like a "textbook" patellar tendon injury, Mets general manager Billy Eppler said. The following morning, further testing and scans confirmed it. Eppler did not go into detail regarding how the injury exactly happened during Puerto Rico's celebrations.
He underwent surgery Thursday. A timeline for this type of injury is typically eight months, so Díaz is expected to miss the entirety of the Mets' 2023 season. There is at least a possibility that Díaz might never be the same. It's a nightmare scenario for the Mets, Major League Baseball and the WBC.
"It's such a freak accident," Mets owner Steve Cohen told FOX Sports on Thursday. "Just so unlucky. He's such a good guy. It's just terrible. He just wants to win a World Series, that's what he expresses to me. We're all just kind of taking it all in right now."
"I feel terrible for Díaz because he has so much charisma around him, and he has so much weight to him when he comes onto the field," Brandon Nimmo told reporters. "The trumpets are blaring. We obviously enjoyed the heck out of it last year and what he did. So I'm really hurting for Edwin." 
Edwin Díaz injures right knee
Edwin Diaz leaves the field in a wheelchair after being injured in the postgame celebration.
Díaz's importance to the Mets cannot be overstated, and he cannot be replaced. In his best season since joining the Mets in 2019, Díaz last year posted a 1.31 ERA, a 0.90 FIP, struck out 118 batters (or nearly two batters an inning) and recorded 32 saves.
The 28-year-old, coming off an All-Star 2022 season that also garnered Cy Young award votes, was the Mets' biggest priority this past offseason as he entered free agency. Hours after the Houston Astros won the World Series, the Mets agreed to a five-year, $102 million contract with Díaz, taking him off the board on the first day of free agency. 
Díaz's record-breaking contract not only indicated how important he is to the Mets, but also how meaningful he is to baseball as the game's best closer. His ability to bounce back from an awful Mets debut, marred by blown save after blown save, and make everyone forget about his first impression only adds to his legend. During that 2019 season, Díaz handled the criticism with grace and kindness. He stayed accountable throughout, which is rare and appreciated in New York. He set an example for how to respond to harsh judgment, and that response remains a major part of why he's respected in the game. 
Losing him for the 2023 season is as much a major loss for baseball as it is for the Mets.
"Aside from being the best closer in the game right now and being a huge part of this team, Sugar is one of the glue guys in that clubhouse," Puerto Rico teammate Enrique Hernández said Wednesday night. "He's been leading the charge in terms of setting up parties for us … to start getting together as a team. He has a really big bank account, but his heart is way bigger than his bank account is. He's one of the really special human beings we have in that clubhouse."
As a result of the Díaz injury, the WBC is under scrutiny by fans for allowing its star players to be put at risk so close to the start of the season. MLB already knows that the timing of the tournament is not ideal, as pitchers in particular have opted not to play in the Classic as they continue to build up from the long offseason. Going forward, it's possible MLB will have added trouble getting its stars to compete in the WBC because of the impact of Díaz's injury. 
As for the Mets, Eppler said: "In general, we are not given too many opportunities to stand in the way when a player goes." There are certain criteria, Eppler continued, that have to be met for a player not to participate.
As several other Mets stars, including Francisco Lindor, Pete Alonso and Jeff McNeil, continue playing in the WBC, the Mets will have to turn the page and figure out how to get their final three outs in the regular season and, they hope, beyond. 
Their in-house closer candidates include Adam Ottavino and David Robertson, both of whom have track records of saving games. Robertson, who was signed by the Mets this offseason on a one-year, $10 million contract, recorded 39 saves for the Yankees in 2014, and the veteran reliever has collected 157 saves in his 14-year major-league career. It's easy to imagine a closer competition between Robertson and Ottavino as spring training ends.
The Mets could also look to improve their grim bullpen situation by looking outside the organization. Free agent Zack Britton is the most logical option for the Mets, and the team is reportedly in the mix as the former Yankees reliever is set to hold a showcase on Thursday. Britton played under then-Orioles manager Buck Showalter for eight years in Baltimore, and the Mets were reportedly interested in the left-handed reliever even before the Díaz injury. With Britton being a Scott Boras client, the Mets might have to pay up for Britton. But that is one department Cohen's Mets don't worry much about. 
The Amazin's 2023 payroll is nearly $400 million, the largest this sport has seen in its history, and the Mets are still World Series or bust with or without Díaz. The Mets are led by an owner who is passionate about ending their 37-year championship drought. They feature a star-studded and veteran roster with a narrow window to win it all. As of now, on the day of Díaz's surgery, it's tough to imagine how the Mets will overcome the loss of an irreplaceable player and still remain a World Series contender. But the leader of the organization and Mets players are at least staying positive – sans trumpets. 
"This game has got a lot of good players," Cohen said. "I'm not happy about what's happened, but I'm always optimistic." 
"I can't think of any team that's ever gone through an entire season and not had some sort of major blow," Justin Verlander said. "But I think you have to remain positive. Sometimes the best moments in your career or in a season come from tough situations. Hopefully, at the end of the year we can be standing there victorious, and Edwin can be up there with us, and we can all celebrate together."
Deesha Thosar is an MLB writer for FOX Sports. She previously covered the Mets as a beat reporter for the New York Daily News. Follow her on Twitter at @DeeshaThosar.
Top stories from FOX Sports:
---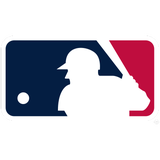 Get more from Major League Baseball Follow your favorites to get information about games, news and more
---