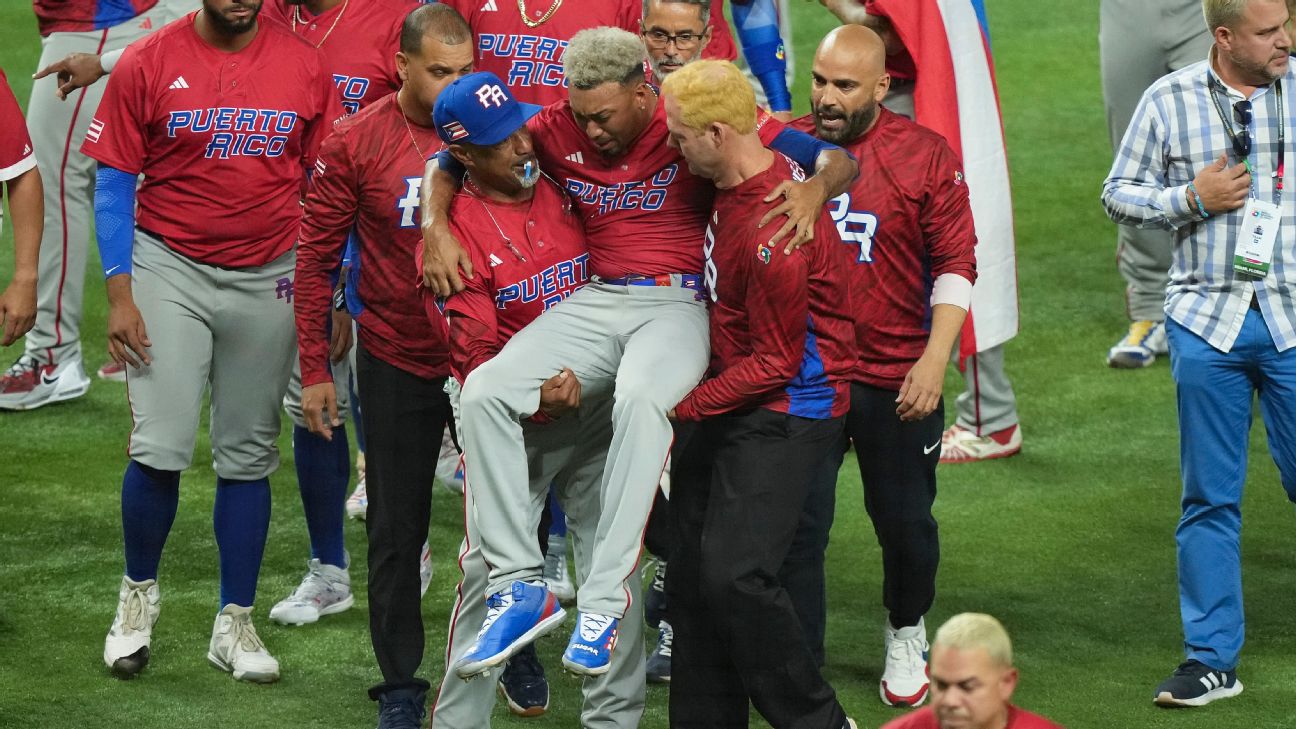 New York Mets star closer Edwin Diaz is expected to miss the entire 2023 season because of a knee injury suffered at the World Baseball Classic.
The Mets announced that Diaz has a "full-thickness" tear of the patellar tendon in his right knee and will undergo surgery Thursday afternoon.
Mets general manager Billy Eppler told reporters that the organization will not "update Edwin's timeline for a while," but noted that the general recovery timeline for patellar tendon surgery is eight months.
Diaz suffered the injury Wednesday night during the on-field celebration of Puerto Rico's victory over the Dominican Republic.